welkome to my store! if you see sumthing you like then hurry up and order it! i dont got all day!
check out my merchandized!
2019 CALENDARS WILL GO ON SALE IN LATE 2018!
THE TEDDY TEDALOO 2017 WALL CALENDAR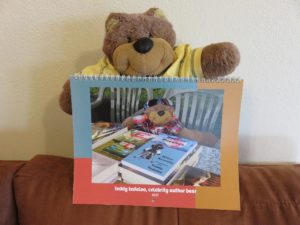 Featuring international holidays and important dates! Each month also has a special "words of wisdom" message from Teddy Tedaloo!
Cost: USD $20, plus shipping & applicable taxes.
To place an order, email with your shipping address, contact phone number and how many calendars you'd like to: store@teddytedaloo.com
(Once we receive your order, we'll reply with the total amount due and the PayPal payment information.)
A portion of each sale will be donated to National Mill Dog Rescue (http://milldogrescue.org), a USA-based charity that rescues, rehabilitates and rehomes discarded breeding dogs and educates the public about the cruel realities of the commercial dog breeding industry.